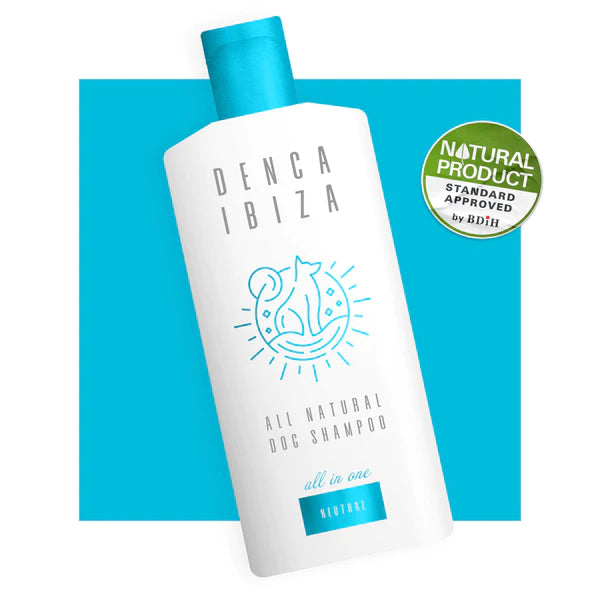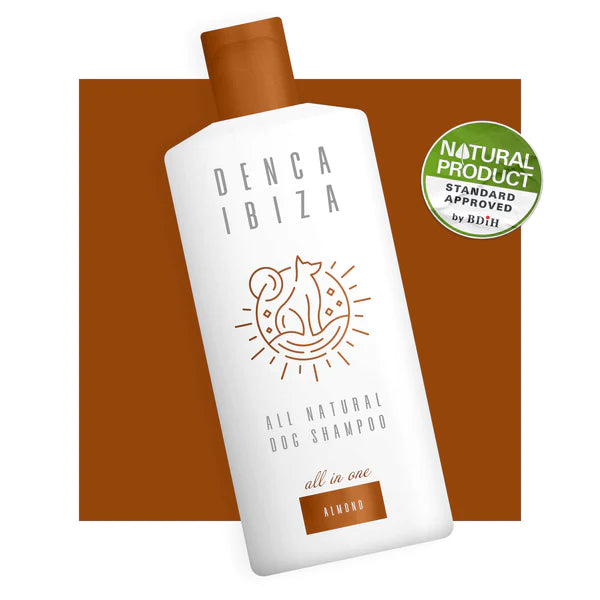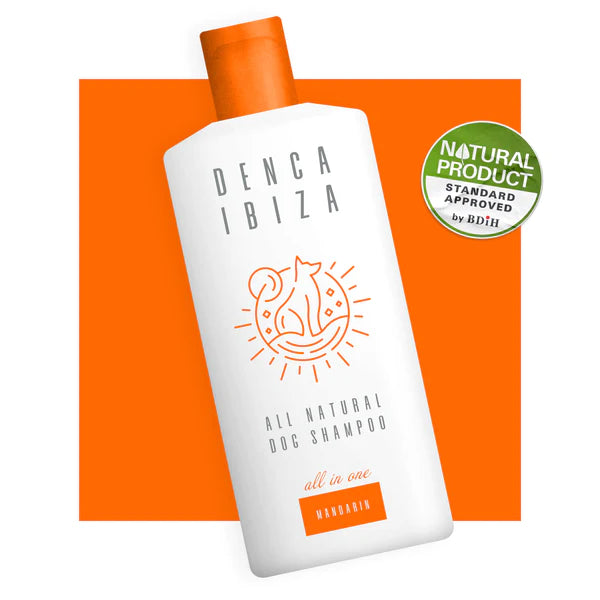 Buy dog shampoo: Denca Ibiza All-Natural Shampoo
Regular price
Sale price
€12,90 EUR
Unit price
per
Sale
Sold out
shares
View full details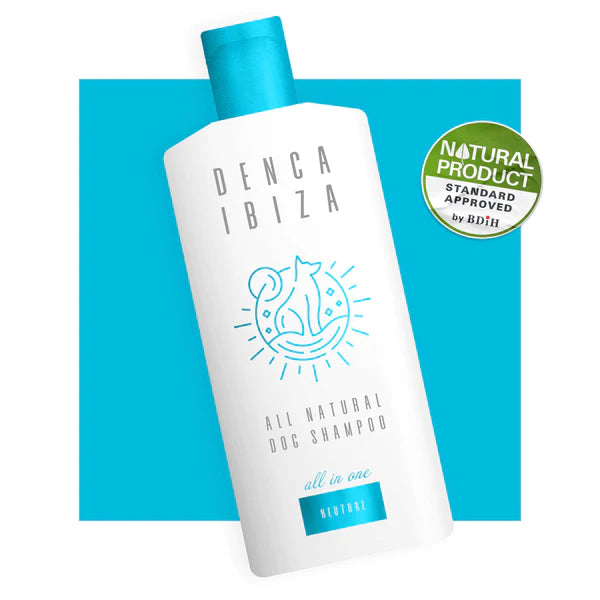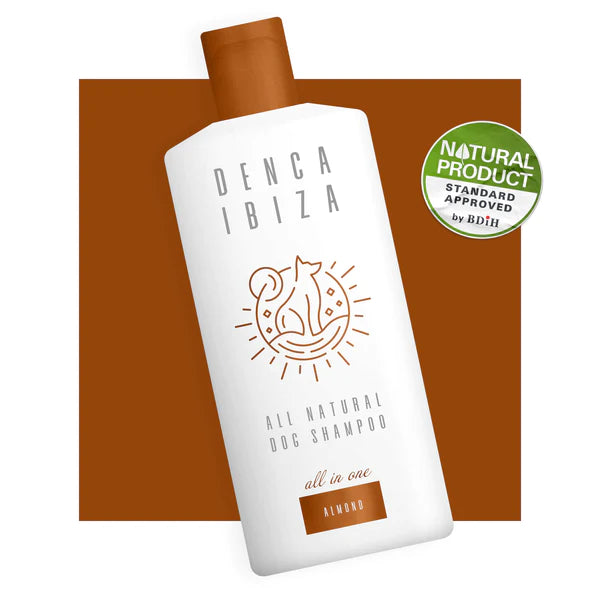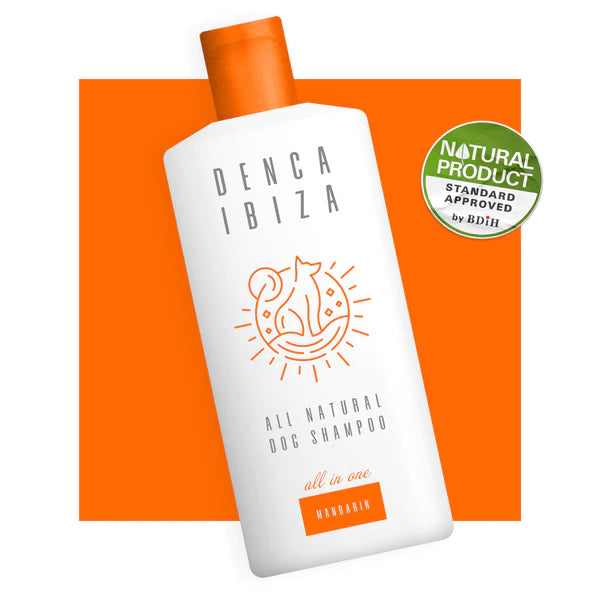 testimonials
Find out more about the Denca Ibiza dog shampoo. Most recently with a large series of tests in the edogs magazine
To the edogs report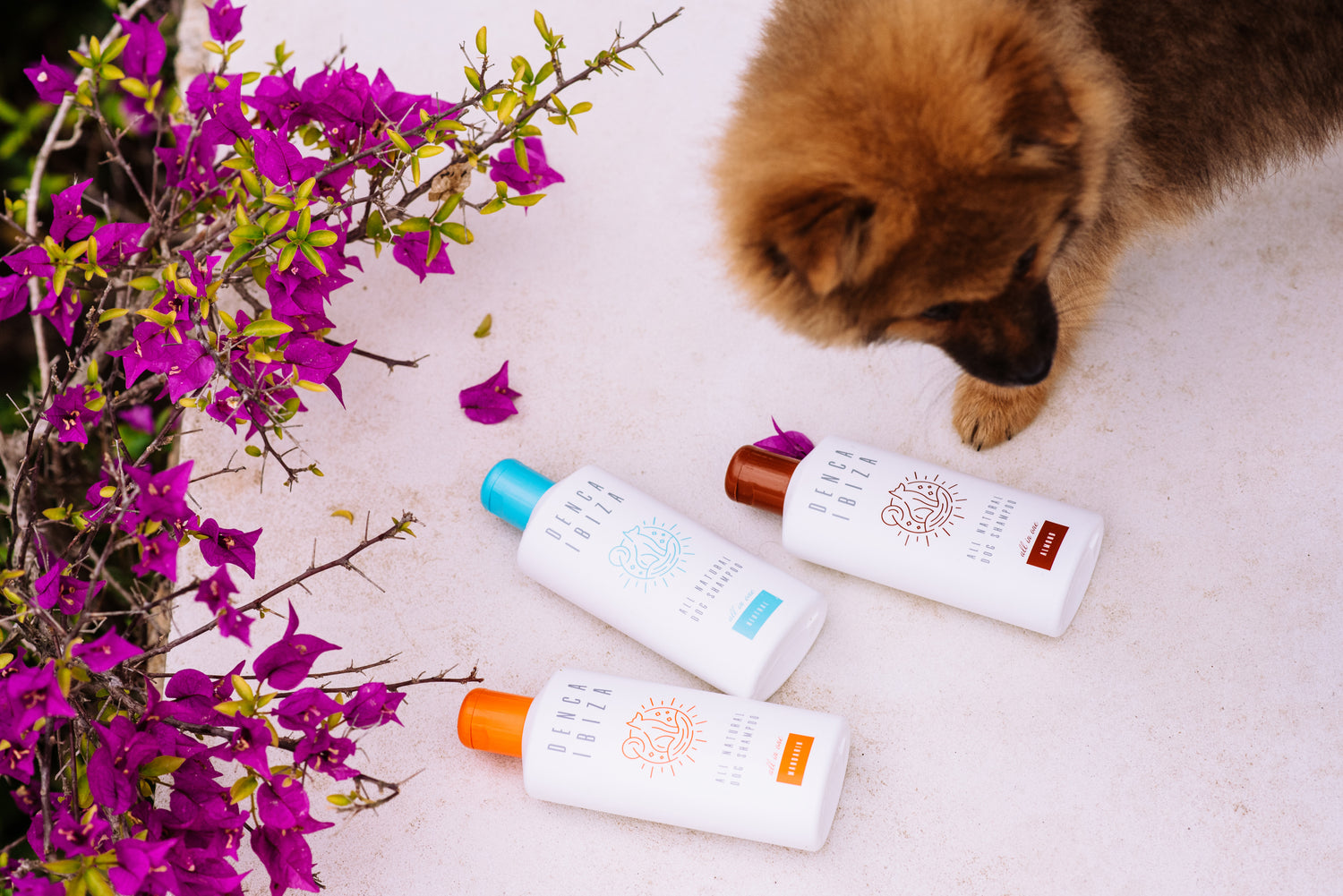 All-natural dog shampoo
DENCA IBIZA Shampoo is made from purely natural ingredients and in accordance with the EU Cosmetics Directive. It follows the "Natural Product Standard" and bears the strict BDIH seal of approval.
The shampoo is a gift from nature with organic oils, recommended for all coat types, including sensitive skin. It has a calming and regenerating effect on your dog's coat and skin, cares gently and protects against parasites.
Recommended by vets and dog groomers.
All-natural dog shampoo - Recommended by veterinarians
Purely natural

Our dog shampoo is a purely herbal product with the best quality ingredients, certified according to the "Natural Product Standard".

grooming

Thanks to conditioning properties and a pH value perfectly matched to dogs' sensitive skin, DENCA IBIZA dog shampoo moisturizes the skin, gives the coat shine and texture and makes grooming easier.

Skin care & parasite protection

Fungi, mites and fleas don't stand a chance: DENCA IBIZA dog shampoo protects against parasites in a natural way. It gently soothes the dog's skin and can relieve your darling of dry skin and itching. Carefully selected ingredients keep the skin healthy and improve coat care.

Organic Oils

DENCA IBIZA combines the finest organic oils with excellent cleaning properties. Our very special shampoo recipe gives your dog a fresh coat with a silky shine.